Registered users of the FollowMyHealth® patient portal can request online access to the health information of an adult under their care who has difficulty making decisions. Proxy access allows viewing the adult patient's health information on the portal and, in some cases, communicating through the portal with the adult patient's healthcare team.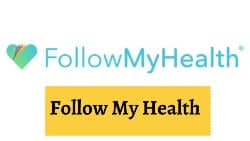 In order to provide users with health information, educational materials, and communication tools through the FollowMyHealth portal, there are several features available. FollowMyHealth is not intended for the purpose of providing medical advice. Consult your physician if you need medical or personal advice, or if you have concerns about your health. Use FollowMyHealth only when you are not in an emergency. If you have an urgent medical issue, call 911 or your doctor's office right away.
What Are The Portal Features?
You can use some of the features of Follow My Health to monitor your health:
The ability to access your own personal medical information or the information of a loved one
by viewing the results of their tests
and being able to send and receive messages from their doctor's office
In addition to scheduling and cancelling appointments
Request primary and specialist care appointments
Review your doctor's health information and any hospital visits that occurred after March 2013
Receive appointment reminders by email
View your eyeglasses or contact lens prescriptions
Getting quick access to information about your health condition or medication is now simple from the comfort of your own home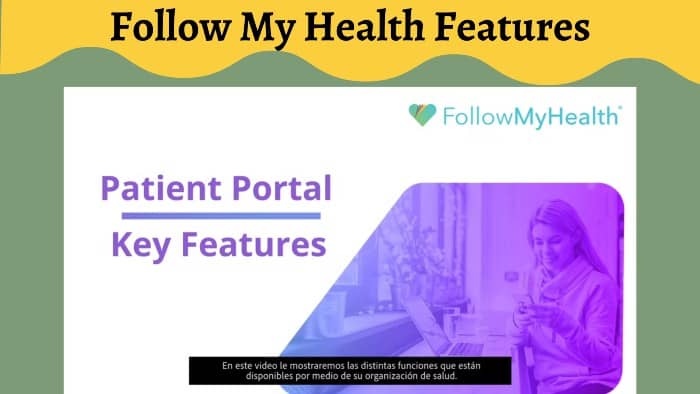 And enjoy more valuable features that will be added soon
The site is also available in Spanish and has a version for the visually impaired.
Check your lab results
Request prescription top-ups
Send a secure message to your doctor
View your recent medical information
Hospitals, doctors' offices, health networks across the nation are using FollowMyHealth® to provide their patients with access to their personal health records, allowing them to take an active role in managing their healthcare needs. With FollowMyHealth®, you can access health information from anywhere and at any time using a computer, mobile phone, tablet, or laptop.